Why Paper Bags
Paper Bags are one of the oldest forms of material used for packing. The main reason to use paper bags in packing is because
1.Biodegradable
2. Recyclable
3.Paper is Energy Saver
4.Helpful In Conserving Natural Resources
We are Dots Trading- The leading Paper Bags Supplier in UAE.
Why we should give more importance to Paper Bags
At Dots Trading, we always promote the use of Paper Bags. We have an ample stock of Paper Bags which can be used for every packaging need.
We create and design Paper Bags even for customized needs. As an Eco-friendly organization, we always try to convince our customers the benefits of using Paper Bags other than the conventional methods.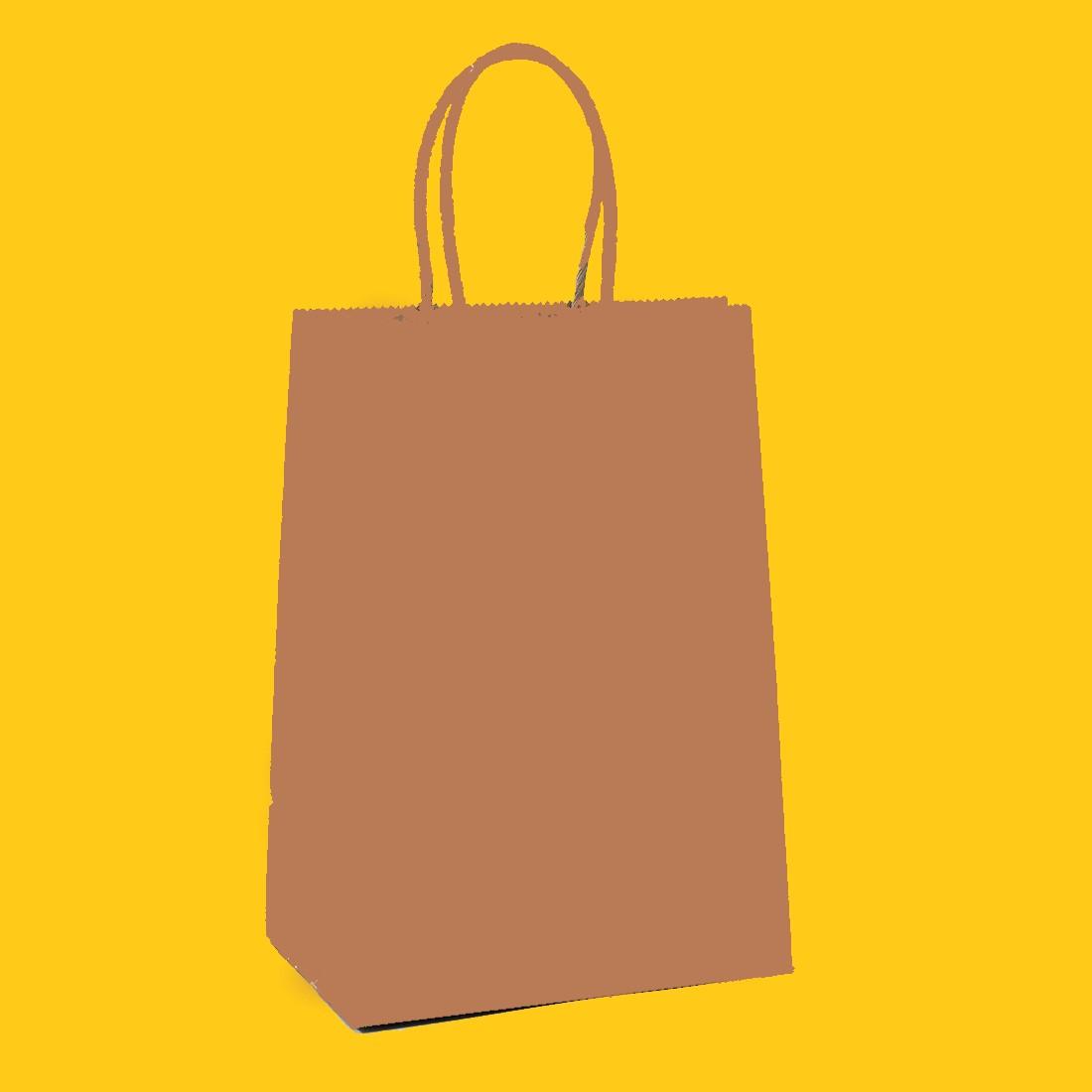 Paper Bags have been used for centuries for trading and commerce
Earlier it was cloth and jute bags that were used for packaging purposes. But even now paper bags are widely used by street food vendors, shopkeepers, bakers, vegetable sellers, sweetshop owners, and by small scale business organizations.
Creating the latest trends with Paper Bags
With advanced printing technologies, it has become easier to customize each paper bags with creative logos and designs. The surface feature and structural firmness of paper give a competitive edge over plastic and other conventional methods of packaging.
Custom designed paper bags are widely used to advertise a product or a brand name. Paper bags can be used for showcasing a product by printing high-quality images on it. It is even used as a fashion statement.
Let's examine the Qualities of Paper Bags.
Paper Bags are Biodegradable
Unlike Plastic bags which linger on the earth's surface for thousands of years, paper bags do not pollute the environment or create various problems to nature and wildlife. They are not a threat to marine animals on the sea, rivers, lakes, and ponds.
Paper Bags are Recyclable
Unlike plastic which emits poisonous gases and toxins, paper bags are 100% recyclable. Paper bags can be recycled and used again and again without creating any damage to nature and the environment.
Paper Bags are energy savers
Paper Bags are usually made from easily available materials. We can save energy as paper bags are environmentally friendly. As it's made from materials available locally, we can even save energy used for transportation.
Paper bag is manufactured from Eco-Friendly Sources
In the past to make paper lots of trees were cut down. It led to wide deforestation. But in this new age paper is made from easily accessible and eco-friendly materials like Sugarcane waste (Bagasse), Straw, Jute twine, Coconut husks, Elephant excreta
Go Green with Paper Bags
Dots Trading as the main Paper Bag Supplier in UAE has paper bags in every size, colour and shape.
Dots Trading is also the leading distributors of products like Face Shield, Hard boxes for Gift / Perfumes, Chocolate / Sweet Boxes, Glue sticks & Glue, Magnets, Process & Pantone Inks for offset, Grey Board, Kappa Board, Stretch Film for wrapping, Ejection Rubber, Eyelets & Eye letting Machine.
Dots Trading – The leading Suppliers in UAE.
Contact Us +97167481073