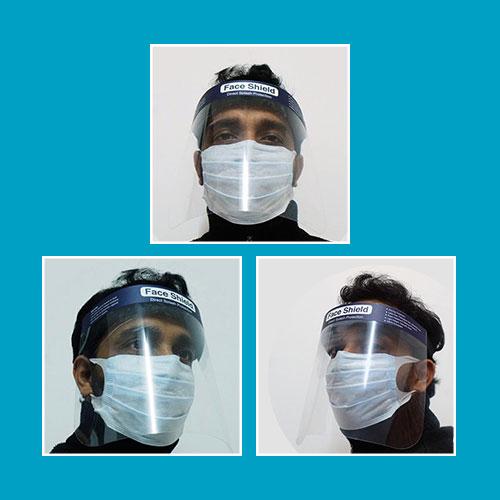 Face Shield Supplier in UAE
In these unprecedented times of COVID-19, safety is the only key to protection. Various studies have shown that face shields provide maximum protection against the deadly Coronavirus and are even more comfortable than the face masks.
Your safety has always been our goal. We supply the best in class Face Shields in the UAE. Not only it prevents the virus attacks on the face but it also makes sure that your ears are equally protected against any such viral attack. Dots trading company has started the initiative to lend its hands toward community protection. The transmission of the virus needs to be stopped. Though this cannot be done in a day, we can at least make sure we neither transfer nor receive any contaminated particle from a diseased person or even from the droplets in the air.
And for this, good quality protective gears are a must. As a company that has always been committed to society and its people, with these face shields supplier, we have got yet another chance to serve humanity and its beings. It is a chance to be a part of stopping the spread of this pandemic causing virus that has created chaos and death of millions of innocent people in the entire world. To fight together against the life-threatening virus, Dots trading company has come up as the Face shield supplier in UAE to serve its people always, no matter what. These face shields are available at very nominal prices across the entire UAE.